Creating real value in property & places
About
Greetings! At RCC we are pleased to announce the completion of 32 magnificent years of creating high-rise towers and maintaining the integrity of our customers, as one of the top real estate companies in Mumbai we are proud of our proven track record of delivering on time projects and thus garnering accolades for being the best real estate builders in Mumbai.
As a real estate developer in Mumbai, our priority begins with satisfying our consumers and exceeding their expectations. In our hearts, customers occupy a divine throne. We always prioritize customer satisfaction and give them the best services available. Our goal is customer satisfaction and gaining your trust always.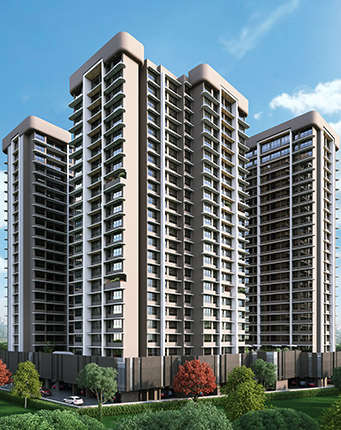 Best Real Estate Builders in Malad
As developers in Malad, we are a dependable and experienced company that specializes in development and construction. We are the best builders in Mumbai since we have a staff with great competence and a collaborative spirit in all aspects of the profession. We endeavor to make every effort to ensure client satisfaction.
We are one of the most reputed real estate developer in Mumbai because we consistently deliver projects on schedule and build houses that are out of this world. Our experience is in keeping our promises to our consumers and property investors.
We have completed various commercial and residential projects to date and are looking forward to our following projects. We provide luxurious and lavish real estate property in Mumbai with first-rate amenities. RCC undertakes commercial projects in addition to residential projects and has grown in providing distinctive and practical commercial properties in mumbai. People looking for reliable and trustworthy builders in Malad can count on RCC for the best returns on their investments. We are developers in Mumbai with years of expertise and have flats for sale in Malad East, Vikhroli West, and other regions of Mumbai that are a mark of grandeur and elegance among our numerous developments.
We are renowned builders in Mumbai who have been delivering projects that are the epitome of luxury and comfort. Our completed projects truly reflect our dedication to the real estate industry. With 32 years of experience, we have evolved to seek perfection from every perspective.
Benefits of investing in Right Channel Constructions
Right Channel Constructions has been delivering class-apart projects that are the epitome of luxury and comfort. We as reputed builders in Mumbai believe in giving our clients a compilation of luxury with all the required amenities.
Our projects are the true reflection of our work. Our commitment to our clients is what distinguishes us from other builders in Mumbai. One of the key highlights of investing in Right Channel Construction is the return on investment. The location of our projects can guarantee you the highest yield on your investment. Another major advantage of investing with us is the timely delivery of projects that are a hit among the people. Investing with us can guarantee you a lifetime of profits.
Benefits of investing in real estate
There are various advantages to investing in real estate. Investors can enjoy consistent cash flow, good yields, tax benefits, and diversification with well-chosen assets, and it is feasible to use real estate to develop wealth. Real estate investments are said to provide the highest returns if chosen the right investment property.
As a renowned builders in Malad, we can assure you of guaranteed returns with investment in Right Channel Construction. We deliver timeless classics that stand true to our mark of commitment to our clients. The right investment in real estate is always the one that gets you the maximum profits and our projects are built across locations that can get you guaranteed profits.
Our Projects Around India
As a prominent builder Right Channel Construction has various projects going around India which are much celebrated and acclaimed. Our completed projects include Vrindavan, Grishma Heights, Shree Krishna, and many more such projects that are the epitome of luxury with comfort.
Apart from our completed projects, we are working towards an ongoing project - Windcastle in Malad that stands true to our mark of excellence. Our projects are in various parts in India such as Tower 28 in Malad, Blumen in Vikhroli and many more.
We have not only delivered residential projects but also have commercial property in Mumbai. Our properties are a compilation of sheer luxury in and out that provides the joy of living. People looking for Real estate property in Mumbai can rely on Right Channel Construction as their ideal real estate builder. We plan to diversify our projects as we start development in our upcoming locations - Goregaon, Kandivali, Borivali, and many more in the future.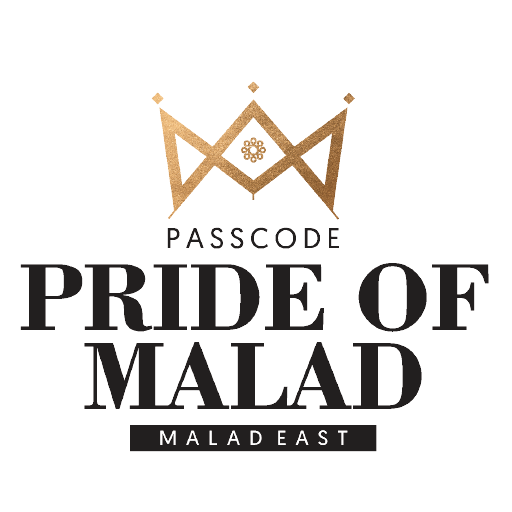 PRIDE OF MALAD
A magnificent tower comprising modern architecture with a harmonious living experience. Infused with all the necessary as well as luxurious amenities, pride of malad is the ideal home nestled in the heart of the suburb. A prime location that allows you ease of commute for an easier life. Come relish a life of joy at Pride of Malad.
---
Mr. Devendra Pandey- Chairman
---
Mr. Devendra Pandey, the chairman of Right Channel Construction PVT LTD has been experienced and skilled in this field for over 3 decades now, he has been carrying on a legacy of building exceptionally well contemplated and extravagant projects with utmost dignity and pride. His intellect and knowledge have proved a great boon for all the projects. Ever since his presence, there have been multiple opportunities for the buyers to deal with. All the projects have been on track with a scheduled possession and never has been any delay. Right from the acquisition of prime locations to suffice the various aspects of the clients to the growing intensity of sky scrapers, he has always been diligent and target oriented. His aim is to work with virtues and accomplish all the projects with a sense of togetherness along with complete integrity.
---
Celebrating 32 years of service


and client contentment.
RCC always attains prime locations to provide easy commutation. It consists of the best internal amenities & gives utmost importance to safety measures. RCC is one of the reliable & competent Developers.

It has been a pleasure dealing with RCC. The construction is always well planned with intricate designing & offers various amenities. RCC has always been the best choice.

RCC offers exceptional services & stands true to promises. Their deliverance is always as promised & on time. They also provide the most desirable gated- community with external amenities.
LOCATION
101, Kailash Ram Kripa CHS, Upper Govind Nagar, Plot No. 6,
Kailashpuri Rd, Malad (East), Mumbai – 400 097.
E-MAIL
info@rcctower28.com